Go Beyond the server room with our IT Support
Time is the most valuable asset and it is imperative that organizations spend more of it on their actual operations instead of IT. This is where Yari Tech can facilitate beyond the server room. Our professionals possess over a decade of experience in general IT helpdesk and network solutions. We serve as the first contact from the technical diagnosis to solution, and everything in between.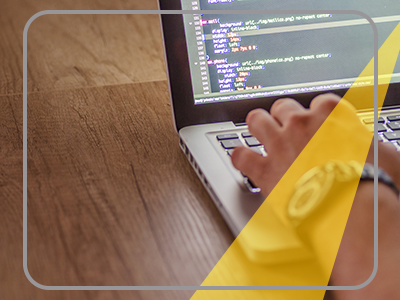 IT issues and concerns? Partner with us for IT servies and real-time solutons!
We serve to solve IT issues and implement solutions that will prevent future ones from occurring. Our services bring stability, continuity, and improvement to existing IT processes. Yari Tech is able to service your organization's IT needs in the following ways:
IP Phone installation and configuration
Network administration
Server implementation, installation, and maintenance
Serving as liaisons for existing vendors
Hardware diagnosis and installing upgraded solutions
Managed services are favored by small- and medium-sized businesses because of the significance they provide. Partner with Yari Tech in Houston to innovate your IT systems and level up how you do business.
Center on Your Core Business Objectives
Your IT needs grow as your business grows, and at some point, you may need relief from managed services. An increased workload can weigh down the IT team leaving some of the IT tasks up to other departments. This begins to take your focus away from your actual business and from your core objectives.
Allow your employees to focus on what they were hired to do, and leave the everyday IT up to us!
Get the Tech Answers You Need
Technology is ever-evolving and it can be difficult staying competitive. You may have a great IT team, but you may need additional support to tackle new and unique IT challenges.
The managed services model at Yari Tech in Houston provides you an entire team at a monthly rate, saving you a great deal of money trying to secure and hire the best IT talent.
Scalable Support
The beauty of Yari Tech in Houston is that we can scale your managed services support as needed, so if you have a huge month of growth, we're able to accommodate your IT needs. We can keep up with the ebb and flow of your business so that you're always covered.
Downtime Prevention
Yari Tech takes a proactive role in managed services and doesn't sit around and wait for something to go wrong — an IT hiccup can mean expensive downtime for your employees and a halt on their productivity.
We're here to troubleshoot and diagnose before anything becomes an issue, saving you money and boosting productivity.
Transform the way you do business with managed services from Yari Tech in Houston.