About Us

At Yari Tech, we are an IP security and managed services provider with years of experience and an innovative finesse that distinguishes us in the IT industry. We're here to partner with businesses to help streamline your day-to-day operations to save time and money and improve your overall ROI.
We know the IT industry intimately and have assembled the best team to aid our clients and provide the optimal value when it comes to receiving the leading operations, infrastructure, and support.
Additionally, we assist a broad range of industries for a comprehensive and extensive knowledge-base that can be applied across industries with a commitment of consistency as we drive industry-leading solutions.
What To Expect From Yari Tech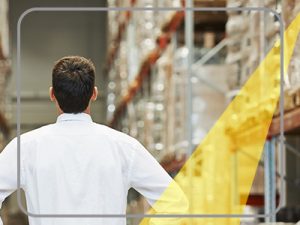 Whether your business requires IP security, managed services, or both, Yari Tech is here to align with your business.
Many companies offer IP security and, after the installation, leave you on your own to figure everything out — this is not the case with us. We'll help customize a set-up that works exactly to all the needs of your business, and stick around to help you manage it.
Not only will your facility be safer, but the people and assets within it are also better protected.
With our managed services you can benefit from the following:
Increased business insight

Reduced operational costs

Enhanced efficiency
Connect with us today for more information on our security camera systems and IT Services!
Industries We Cater
Oil/Gas Manufacturing
Oilfield Services
PC Board Manufacturing
Custom Fabrication and Printing Services
Steel Flame Cutting Services
Glass Cutting and Installation Services
High Complexity Laboratory Services
Commerical Contractor
Hospitality
Restaurants
Convenient Stores
Travel Agency
---